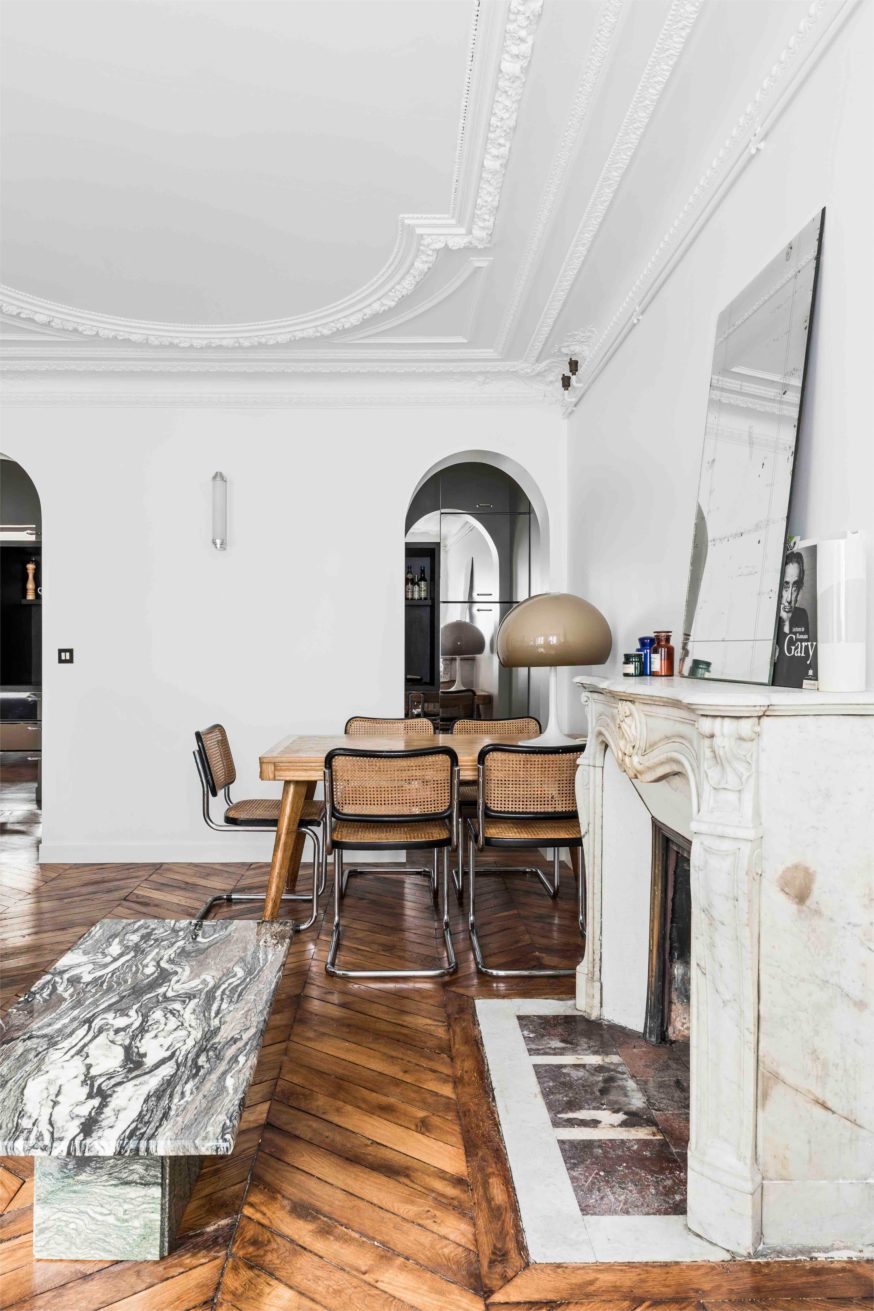 Private Apartment Poissonniere
LOCATED IN THE HEART OF THE 9TH DISTRICT, THIS 60 SQUARE METER FLAT WAS RENOVATED WITH THE INTENTION OF REFINDING ITS ORIGINAL HAUSSMANNIAN VALUES.
THE PARQUET FLOORS AND MOLDINGS WERE RENOVATED, AND THE ROOM DISPOSITION WAS REINVENTED.
THE KITCHEN, A NARROW AND DARK SPACE WAS RECOVERED BY MIRRORED INOX PLATES IN ORDER TO BRING LIGHT AND DEPTH TO THE SPACE.
THE BATHROOM WAS BUILT TO MAINTAIN COHERENCE OF THE FLAT'S CHARACTER AND ORIGINAL FEATURES.