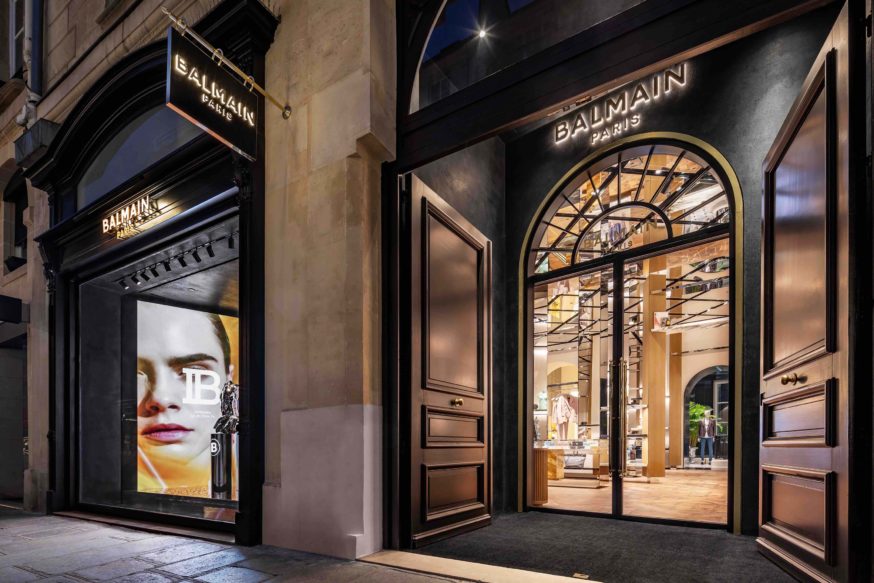 IN THE CONTINUITY OF THE DEVELOPMENT OF THE NEW BALMAIN CONCEPT, BALMAIN OPENED A 630 SQUARE METERS PARIS FLAGSHIP LOCATED AT 374 RUE SAINT HONORE IN PARIS.
THE INTERIOR DESIGN OF THE STORE WAS BASED ON THE BRAND'S FLAGSHIP STORE IN MILAN.
THE NEW RETAIL CONCEPT BRINGS OUT THE IDENTITY AND INHERITANCE OF THE PARIS BALMAIN HOUSE, BASED ON DIVISION OF THE SPACE INTO A SERIES OF CONNECTED, DISTINCT ROOMS, EACH INSPIRED BY THE LOOK OF A LIVING PARISIAN SPACE.