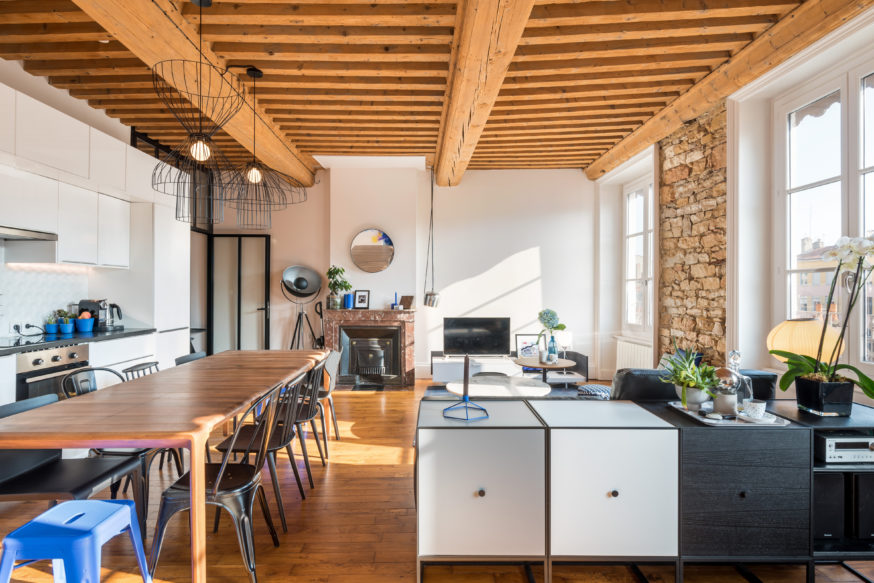 Private Apartment Croix-Rousse
LOCATED IN THE HEART OF THE CROIX ROUSSE IN LYON, THIS 70 SQUARE METER APARTMENT HAS BEEN RENOVATED TO HIGHLIGHT ITS WOODEN BEAMS, STONE WALLS AND PARQUET TYPICAL OF A CANUS APARTMENT.
THE KITCHEN HAS BEEN ARRANGED TO OPEN ENTIRELY ON THE LIVING SPACE AND ENJOY THE HIGH CEILINGS. THE LARGE TABLE OF THE DINING ROOM ENSURES CONVIVIALITY.
ALL THE FURNITURE HAS BEEN CHOSEN IN COOL TONES TO MAKE CONTRAST WITH THE EXISTING WARM TONES OF THE APARTMENT.